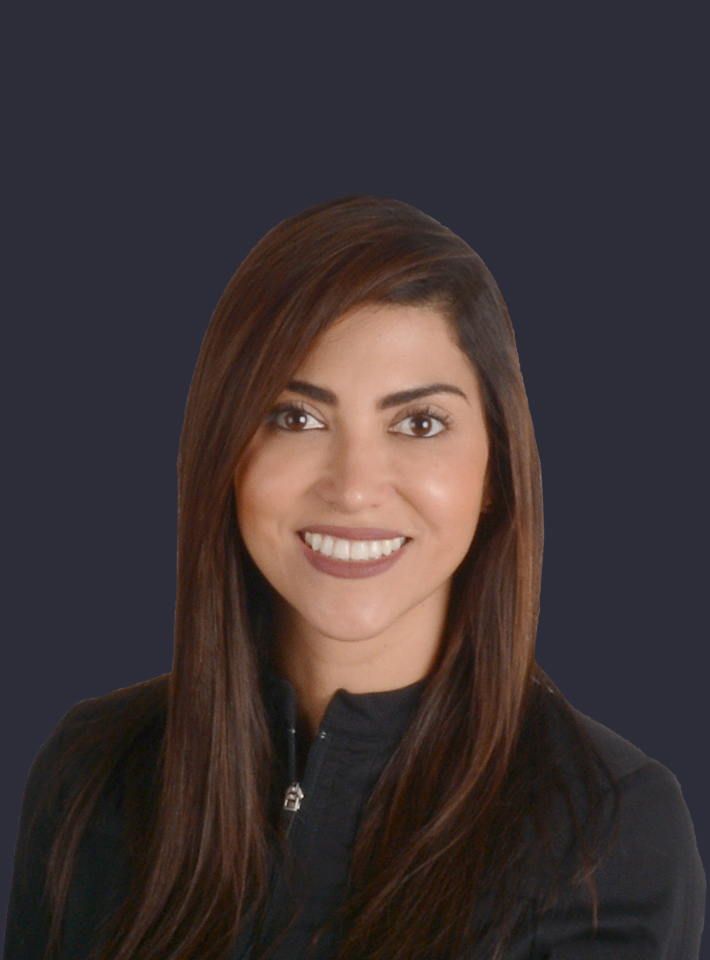 Specialist Orthodontist
Specialist Orthodontist
which is the specialty within dentistry that focuses on correcting bites and the straightness of teeth.
After finishing her General Dentistry studies, she completed her Master in "Orthodontics and Dentofacial Orthopaedics" and ever since, and for over 10 years now, she's being dedicated to the diagnosis and correction of bite alterations providing high-quality Orthodontic Treatments to kids and adults, under a very friendly, pleasant and respectful environment.
She has an excellent academic background, having received several honors during dental and orthodontic studies, and nowadays she is experienced in the use of different modern orthodontic techniques.
Her areas of expertise are
Orthodontic treatment for adults and kids:
Conventional Brackets
Clear Brackets
Self-ligating Brackets (Damond)
Lingual Brackets
Clear aligners (INVISALIGN Certified Provider)
Growth modification (orthopedic appliances for kids)
Orthodontic preparation for orthognathic surgery.
She is in constant search of updates in the orthodontics field, in order to give patients the best diagnosis and treatment according to their clinical situation and needs.
Besides enjoining her role as an Orthodontist at SMILE STUDIOS, during her free time she enjoys doing outdoor activities such as running and swimming. That keeps her with the best attitude to receive her patients with the greatest smile.
Quotes by Dr. Maria Isabel
"An accurate diagnosis and treatment planning, guaranties the effective evolution of an Orthodontic treatment".
"Orthodontics is all about preciseness; it is mandatory to pay attention to minimum details, in order to achieve successful results".
"I'm a perfectionist by nature, and my patients notice it right away"
"My patients become my friends and family, coming to work for me is just a nice gathering with loving people".